Medicaid Braces – Straightening Your Children's Smile and Improving Their Bite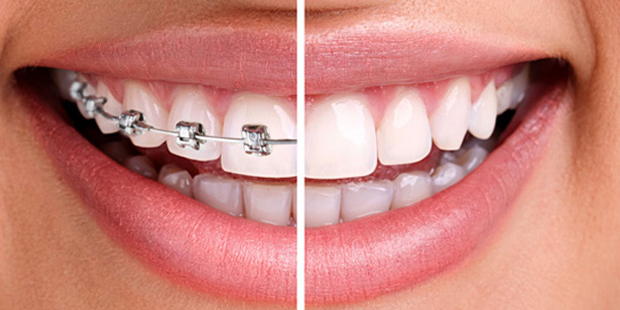 Understanding Medicaid Orthodontics – A common specialty of dentistry, orthodontics is the study and treatment of improper bites, or malocclusions. There can be a variety of reasons why this treatment is necessary, including teeth that grow in an un-natural or crooked manner, jaw alignments that aren't proportional, or any number of other irregularities in the mouth.
Orthodontics or braces are a way to provide a short term treatment that provides long term results, giving you a nearly perfect smile, bringing your teeth into harmony and correcting any functional problems with your bite. Straight teeth are important for several reasons, not just cosmetic ones. We all want a beautiful smile and having straight front teeth is a key factor in a beautiful smile. But straight teeth are also important for proper health and function. Not only can crooked teeth be a problem cosmetically, but they also can make it easier for harmful bacteria to build up in between the teeth or under the gum line, where it is difficult to remove with brushing.
What types of orthodontic braces are available?
Metal braces are the gold standard in orthodontic treatment, but they are by no means the only option to straighten your teeth.
Today's orthodontics or "braces", as they are commonly referred to, are lightweight, comfortable to wear, and can be worn for a shorter period of time in many cases. There are options that are practically invisible, with clear braces becoming more and more popular. Many people think that dental braces are only for children or teenagers, but actually, more and more adults are turning to them to straighten their teeth.
Medicaid Braces for Kids – Children's Public Aid Orthodontics
When considering orthodontics for your child, it is important to understand that children's braces need to holistically address any dental issues they may have, and deal with both aesthetic and practical concerns at the same time. This means that not only should children's braces leave them with a perfectly straight and beautiful smile at the conclusion of the treatment, but that the braces themselves should not interfere with the way your child eats, speaks or socially interacts with their peers.
When Should Children Begin Orthodontic Treatment?
When considering medicaid orthodontic treatment with braces for kids, there are some special concerns that every parent should be aware of. Here are a few things to keep in mind about children's medicaid braces or any orthodontic treatment you may be considering:
Orthodontics Checkup by Age 7 – If you want to ensure that your child will have the best smile possible as an adult, you need to make sure their teeth and jaws are aligned properly and that they have a healthy bite as early as possible. According to the American Association of Orthodontists, having a checkup by age 7 will enable your dentist to spot emerging problems that may require orthodontic treatment with braces to correct.
Early and Optimal Treatment Times – Some dental health conditions are best addressed while the mouth, teeth and jaw are still developing and early diagnosis can make treatment quicker, easier, and in some cases significantly less expensive. Orthodontic treatment with braces for children is an excellent example of this. Braces can be applied between the ages of 9 and 14, but exactly when depends on the individual child, their particular circumstances and level of physical development.
Benefits of Braces for Kids – Orthodontic treatment with braces in children has a number of significant benefits, both cosmetic and physical. Not only will your child have a beautiful smile at the completion of treatment, but they will also have a structurally sound bite along with an increased level of self-esteem.
Is Orthodontic treatment with braces right for me?
The first step towards determining if orthodontics or braces are a viable solution for your dental health needs is to consult with an approved Illinois Medicaid orthodontist or dentist and see which of the treatment options would work best for you. The right orthodontic treatment will often depend on a variety of factors, including what is causing the malocclusion in the first place, how extensive it is, and the age of the patient. In some cases, a simple retainer worn at night will be the extent of the treatment, while others will need a more extensive treatment program.
Did you know that Medicaid Orthodontic Treatment with Braces can help: