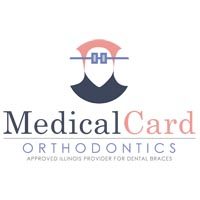 2127 Green Bay Road
North Chicago
Illinois
60064
US
Does the Medical Card Cover Braces in Illinois?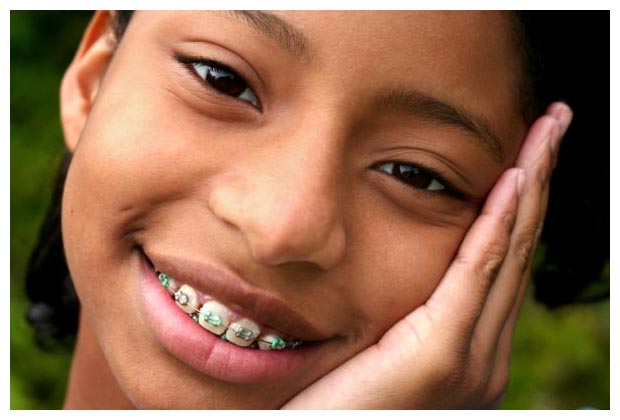 The Illinois Medical Card is a State Aid Program that offers public assistance for children that are in need of general dental care, oral surgery, including tooth extractions, and orthodontic treatment with braces. Oftentimes, finding an experienced dentist that accepts public aid, Medicaid or All Kids coverage for braces in Illinois can be a challenge. Many dentists and orthodontists limit the number of public aid patients that they will see or, in some cases; limit the types of services they offer to patient on Medicaid. MedicalCardOrthodontics.com is proud to be a premier provider of oral surgery and orthodontic treatment with braces to Public Aid, Medicaid and All Kids patients from throughout northern Illinois.
MedicalCardOrthodontics.com is a preferred provider of the Illinois medical card program. Our knowledgeable staff will help you to determine if you can qualify for orthodontic treatment with braces that is being offered through Medicaid. Our staff can help you to fill out the paperwork while we perform an initial oral examination of your child's teeth. The initial visit a comprehensive analysis of your child's need for orthodontic treatment with braces and the results will be submitted to Illinois public aid for approval.
Medical Card Orthodontics Illinois Service Area
Illinois Cities Served
Antioch, Arlington Heights, Beach Park, Chicago, Cook County, Des Plaines, DuPage County, Elk Grove Village, Evanston, Fox Lake, Gages Lake, Grayslake, Great Lakes, Gurnee, Hainsville, Highwood, Island Lake, Johnsburg, Lake Bluff, Lake County, Lake Forest, Lake Villa, Lake Zurich, Lakemoor, Libertyville, Lindenhurst, McHenry, Mount Prospect, Mundelein, North Chicago, Palatine, Park City, Rolling Meadows, Round Lake, Round Lake Beach, Round Lake Heights, Round Lake Park, Schaumburg, Skokie, Spring Grove, Vernon Hills, Wadsworth, Waukegan, Wheeling, Winthrop Harbor, Zion
Illinois Zip Codes Where Illinois Medical Card is Accepted for Braces
60002 60004 60005 60006 60007 60008 60009 60010 60011 60015 60016 60017 60018 60019 60020 60022 60025 60026 60029 60030 60031 60035 60037 60038 60040 60041 60042 60043 60044 60045 60046 60047 60048 60049 60053 60055 60056 60060 60061 60062 60064 60065 60067 60068 60069 60070 60073 60074 60075 60076 60077 60078 60079 60082 60083 60084 60085 60086 60087 60088 60089 60090 60091 60092 60093 60094 60095 60096 60099 60101 60103 60104 60105 60106 60107 60108 60109 60110 60116 60117 60118 60119 60120 60121 60122 60123 60124 60125 60126 60128 60130 60131 60132 60133 60134 60136 60137 60138 60139 60140 60141 60143 60144 60147 60148 60151 60153 60154 60155 60157 60159 60160 60161 60162 60163 60164 60165 60168 60169 60170 60171 60172 60173 60174 60175 60176 60177 60179 60181 60183 60184 60185 60186 60187 60188 60189 60190 60191 60192 60193 60194 60195 60196 60197 60199 60201 60202 60203 60204 60208 60209 60296 60297 60301 60302 60303 60304 60305 60399 60401 60402 60403 60404 60406 60408 60409 60410 60411 60412 60415 60417 60419 60421 60422 60423 60425 60426 60428 60429 60430 60431 60432 60433 60434 60435 60436 60438 60439 60440 60441 60442 60443 60445 60446 60448 60449 60451 60452 60453 60454 60455 60456 60457 60458 60459 60461 60462 60463 60464 60465 60466 60467 60468 60469 60471 60472 60473 60475 60476 60477 60478 60480 60481 60482 60483 60487 60490 60491 60499 60501 60502 60503 60504 60505 60506 60507 60510 60511 60513 60514 60515 60516 60517 60519 60521 60522 60523 60525 60526 60527 60532 60534 60539 60540 60542 60544 60546 60554 60555 60558 60559 60561 60563 60564 60565 60566 60567 60568 60570 60572 60585 60586 60597 60598 60599 60601 60602 60603 60604 60605 60606 60607 60608 60609 60610 60611 60612 60613 60614 60615 60616 60617 60618 60619 60620 60621 60622 60623 60624 60625 60626 60628 60629 60630 60631 60632 60633 60634 60636 60637 60638 60639 60640 60641 60643 60644 60645 60646 60647 60649 60651 60652 60653 60654 60655 60656 60657 60659 60660 60661 60663 60664 60666 60668 60669 60670 60673 60674 60675 60677 60678 60679 60680 60681 60682 60684 60685 60686 60687 60688 60689 60690 60691 60693 60694 60695 60696 60697 60699 60701 60706 60707 60712 60714 60803 60804 60805 60827
Illinois Medicaid, Public Aid and All Kids Orthodontic Services Offered
medicaid braces, public aid braces, all kids braces, medical card braces, frenos con tarjeta medica, medicaid orthodontics, public aid orthodontics, all kids orthodontics, medical card orthodontics